Spencer Smith's Career Summary
A British-born triathlete, Spencer Smith is a triple World Champion triathlete turned triathlon coach and one of only a handful of athletes to have consistently succeeded on the biggest stage at both short- and long-course distance triathlon. His triathlete and sports career record is exemplary. Spencer Smith has won over half of all the races he has ever competed in – a phenomenal statistic that is almost unparalleled in the sport of triathlon.
At the age of 20, Spencer became the youngest-ever World and European Champion. He was then the first male triathlete to win consecutive Senior World Championships (1993 and 1994) in addition to his Junior World Championship in 1992.
However, it is not just Spencer's success as a triathlete that has made him an iconic figure in the sport – it is also his ability regularly to bounce back from adversity and his positive, down-to-earth attitude that have helped to make him one of the most marketable men in the world of triathlon. Known and respected for his tough, hard-driving style of racing, away from the course he is universally considered to be one of the friendliest and most charismatic of athletes.
A good example of Spencer's extraordinary ability to overcome severe hardship came while training for the 2005 season, when he suffered a horrific accident that not only cost him his season but also nearly cost him his life. While out on his bike, he was struck by a car. He suffered third-degree burns from being trapped beneath the engine, and also broke his scapula, clavicle and six ribs. Despite his injuries, which would have forced many lesser athletes to retire, he astonished the triathlon community by coming back strongly in 2006, placing second in Ironman Arizona and qualifying for the Ironman World Championships in Hawaii for the fifth time.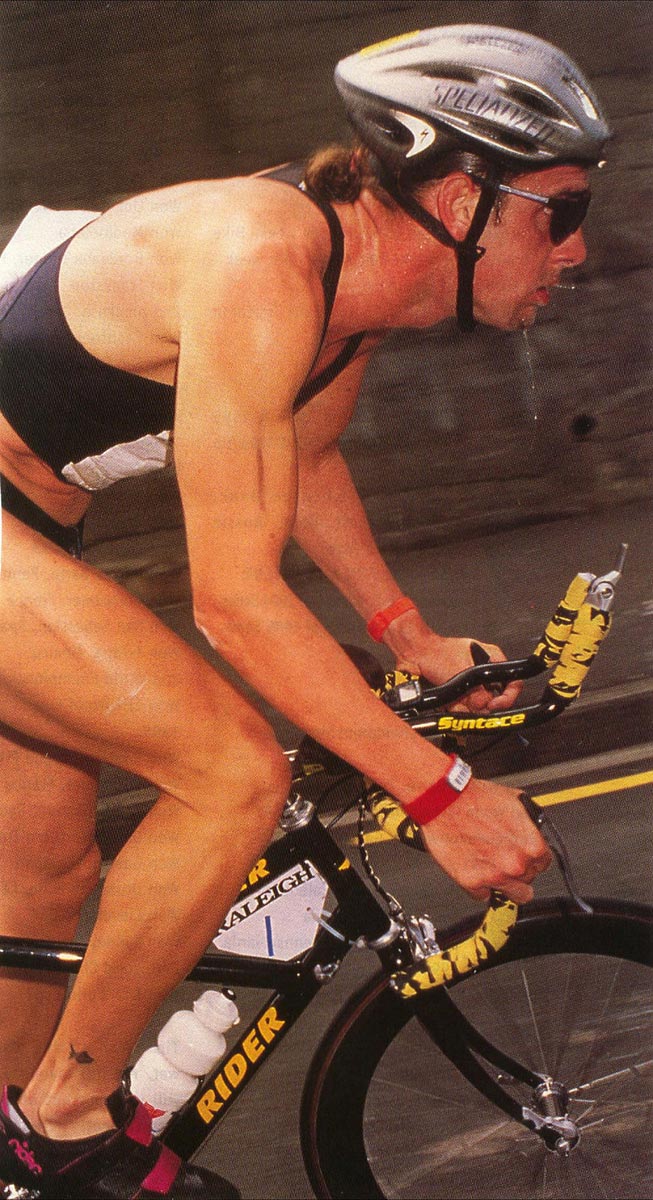 Interestingly, he is also one of the very few champion triathletes to have raced in the highly-competitive world of professional cycling, where he spent the 1999-2000 season with the Linda McCartney team before reverting back to triathlon, proving his adaptability by winning Ironman Florida in a record time and coming 8th in the Hawaii Ironman World Championship within a year of his return. Recently, Spencer was recognized by the British Triathlon Federation (BTF) for his outstanding contribution to the sport, and was awarded the very prestigious BTF Golden Pin.
In recent years, Spencer Smith has trimmed down his race schedule in order to prepare for the next stage of his remarkable career, which will include expanding his multi-sport athlete and triathlon coaching company called "S2Coaching".
The aim of S2Coaching is simple – to help multi-sport athletes, all of varying abilities, develop and reach their potential through world-class training. Along with this, Spencer is also assisting companies with triathlon-related marketing promotions and motivational staff programs.